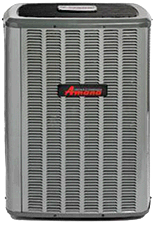 Make the most of the summer season in Western New York.  Enjoy maximum value and rewards from your cooling system.  Rely on the professionals from Tropical Heating & Cooling for the seasonal maintenance of all makes and models of air conditioners.
Dependable A/C System Maintenance
Through skilled and dedicated service we optimize dependability, efficiency levels, and equipment life to save you money.  With proven strategies, our licensed specialists protect indoor air quality, minimize sound levels, restore cooling capacity, combat property damage, and handle the demands of your manufacturer's warranty.
Get top quality air conditioner service from Tropical Heating & Cooling!
With 27 years of experience, Tropical Heating & Cooling has streamlined our services to ensure convenience and satisfaction.  Our conscientious technicians take every precaution to avoid damage to your personal property and clean up any discarded equipment.  We utilize smart technology, specialized tools, and extensive training to work quickly and accurately, spending no more time in your home than is necessary, while delivering exceptional results.  For proactive and essential air conditioner maintenance, contact Tropical Heating & Cooling at (716) 870-0753.  We customize our services to suit our customers across Niagara Falls, NY, Grand Island, NY, Lockport, NY, North Tonawanda, NY, Tonawanda, NY, Amherst, NY, Williamsville, NY, West Seneca, NY, Lewiston, NY, Pendleton, NY, Wheatfield, NY.
Tropical Heating & Cooling
November 13, 2017
2019/08/19